New concepts in enterprise solutions.

Get ahead with the next generation of artificial intelligence in mobility and business applications.

It is the time now to replace your traditional systems and devices such as fingerprints, handheld devices and traditional ERP to launch out to the future using MEST systems and applications. Start Now!

Start Exploring Our 360° Solutions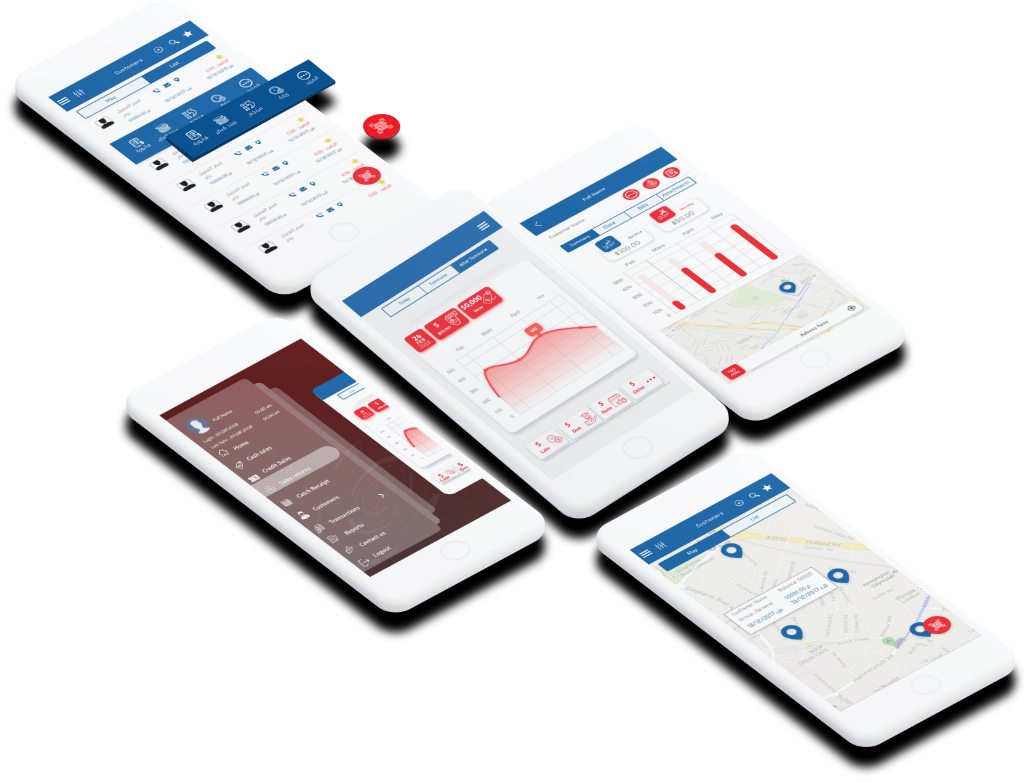 Sales force and retail execution mobile application (IOS - Android)
A modern alternative for the handled devices used by sales team. It is used to manage sales and distribution operations including orders, sales invoices, returns, and different collections.
Compatible with many printers, You can print easily and accurately in different sizes. In addition, there is the possibility of designing custom models for printing as needed. Meanwhile the mobile camera can be used to read the items barcode and the customers.
Sales Force
Adds the customer needs, orders, dates; and converting orders to invoices with the possibility of recording the quantities available in the customer's inventory and then issuing invoices of cash and futures sales in accordance with the limits of credit to customers. The invoices can be printed in different forms with a statement of payment position for each sales invoice.
Management
This application enables the managers to track the delegates' sales progress through detailed reports, which allows executives /mangers to take appropriate decisions in terms of sales development, addressing shortcomings and know the exact time of debt for each transaction.
Plans and Tasks
It facilitates and organizes a plan for delegates with regard to work distribution, customer visits, and evaluation. It is a systematic way that gives the application notices of payment dates, movements and amounts due. All of this apart from the randomness in the distribution of the product, which has a negative impact on the medium and long term.
Access and Locations
Provides access to customers through maps. Following-up the issuance of bills and bonds along with the possibility of stopping or running the bills at specific locations . It also allows you to add all the details of customers and extract detailed reports on each client's account, invoices, sales and payment.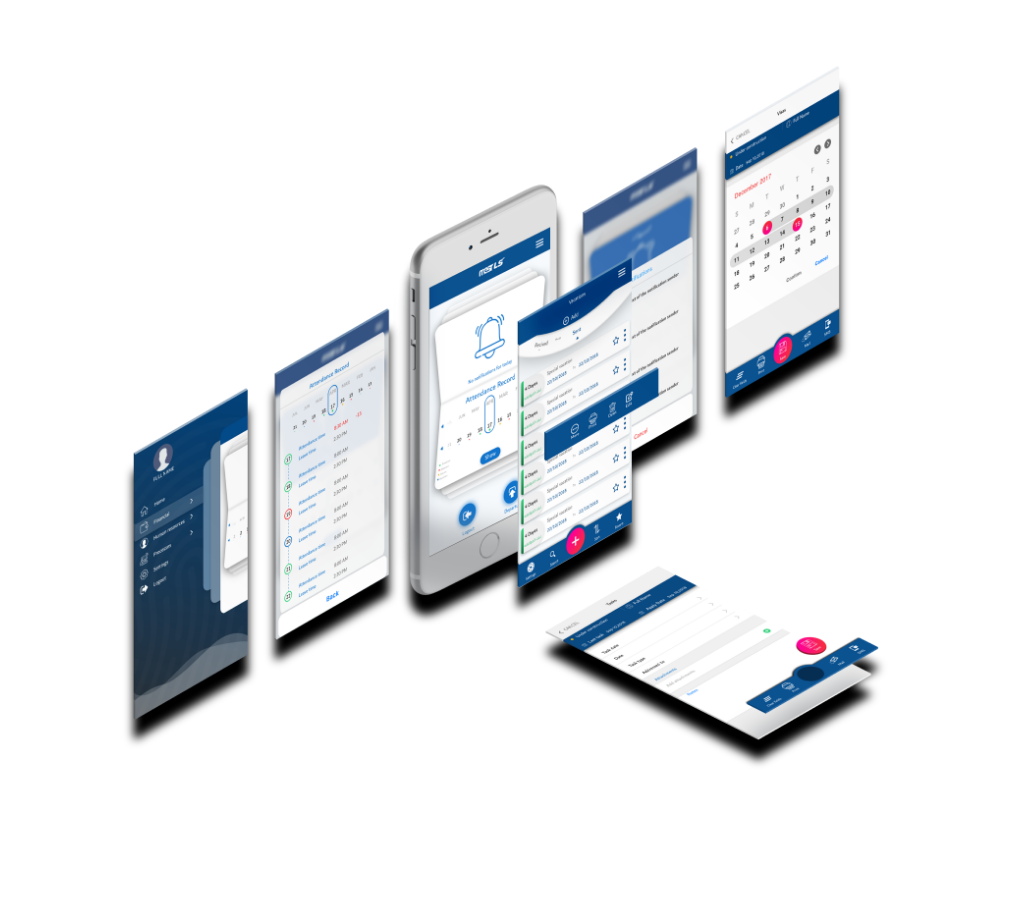 Attendance, Self-service, Field force, Evaluation and HR mobile app
This application eliminates the traditional attendance devices and fingerprint devices and traditional service evaluation devices as well as traditional programs of human resources and administrative tasks and workflow.
* Registration of attendance using facial recognition.
* Employees self-service of employees.
* Rating of services in the front offices by customers.
* Field force process.
* Human resources reports, salaries and wages.
Face Recognition
Record attendance through the employee's face recognition technology using the front camera, and matching this recognition using the rear camera to achieve credibility. You can also use secure methods such as the application of the signature (MEST LAS) or prior installed devices inside the company and ensure the recording of the process secure.
Field force
Track tasks that are defined for each employee and send it to him/her directly through the application. Alerts are given for each employee including the location, procedures and following up; according to the job description issued by the Department of Human Resources and the employee's job and grade. It also follows up the various procedures.
Self Service
Through your mobile, it includes the submission of various requests such as: (sick leave, maternity leave , annual leave, exit permit, issuing travel tickets, …etc.). Then send them directly to the competent department. It also deals with all that is related to the employee's paper including the curriculum vitae, certificates and contracts.
Employees evaluation
Allow your customers to evaluate the performance of your employees in the front offices, evaluate the service provided by each employee according to his/her presence and add comments directly. To know the performance and efficiency of each employee, MEST LSS is linked with the evaluation platform MEST LRS in the front offices of companies and institutions.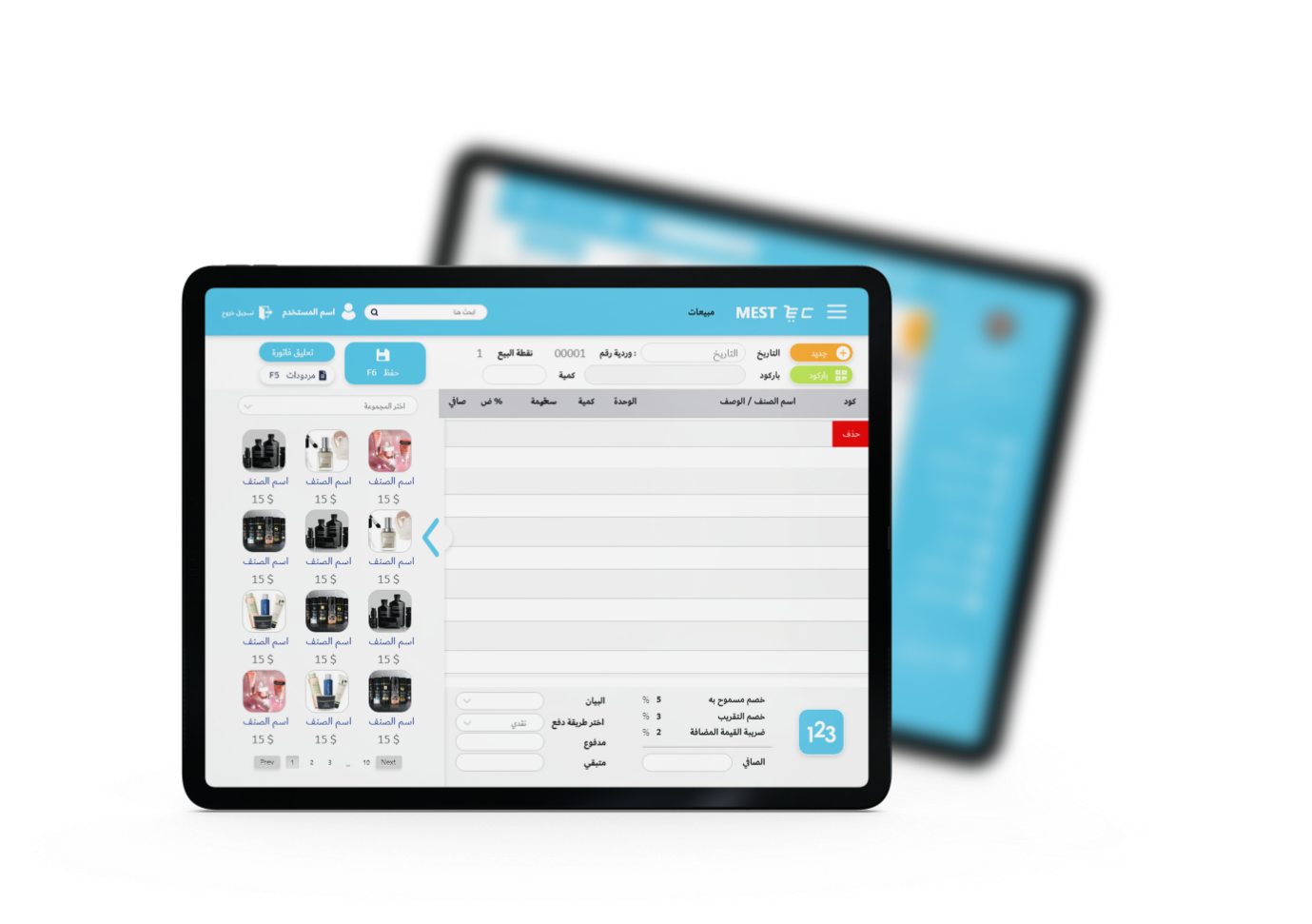 Retail sales POS application (Windows - Android)
Cloud POS system for retail works on Android / Windows. Perform sales and rest of retail operations, compatible and integrated with many touch devices and printers.
Whether you're using a POS cashier, PC or tablet (Windows or Android), stay on top of your sales and performance.
Run your entire shop on a single smart platform. Manage inventory and keep track of stock. Handle returns and exchanges. Manage payroll and track sales.
Business mobile apps, Attendance, SFA and POS
Connect with one of our consultants and systems experts to provide a suitable demonstration for your activity
Request for proposal
Do you want to replace your traditional business solutions and devices?
Get ahead with the next generation of artificial intelligence in mobility and business applications.
Request for proposal
Kingdom of Bahrain:
Manama: Block1016, Road 1605, Building 227A, Flat 11
contact@mestsoft.com
33677060
Saudi Arabia:
Riyadh: Grenada , 7174 Khalid Ibnel Walid street.
contact@mestsoft.com
0563734371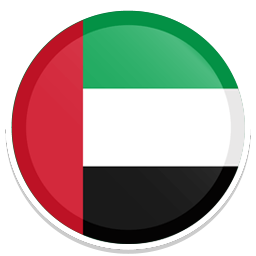 UAE
Abu Dhabi: Mussafah
Tel: +971 505582184 Egypt
Cairo: Street 6, Block 9 Al Waha.
Tel: +2 02 24105242 Morocco
Casablanca: 415 Technopark.

Tel: +212 522526102


To TOP